Our tattoo studio provides the best quality tattoos and safest piercings in Bangalore, India. Our tattoo designs & piercing processes are done with high precision and detail by experienced tattoo artists and body piercers. We strive to create unique and innovative permanent body art for each of our clients. All our tattoo artists are high on creativity and determined to give you a memorable experience that leaves you in complete bewilderment.
ARTISTRY
"Art begins in emotion. The process of art is not about reproducing reality, but to create an alternate reality of heightened intensity."
devotion
"For those who have nurtured the fire of devotion within them, there is no light and darkness, no up and down, no joy and misery."

passion
"Passion is pure energy. This power can be felt by focusing on expressing one's self through any form of art which excites them."
Absolutely loved the experience. The artist did my tattoo and he absolutely exceeded my expectations. He was attentive and really understood what I wanted. The studio is inviting and chill. The other tattoo artists were polite and friendly too. I'd highly recommend going here if you're contemplating a tattoo.
I have done my 2nd ear piercing from here. They do it with needle which is best for any kind of piercing. My piercing artist made me feel comfortable and I didn't feel hurt at all... She gave necessary instructions for aftercare. The best thing is that she is sharply skilled at piercing.
Just loved the service! Went there with lot of doubts and uncertainties, but the tattoo artist explained everything and created a design with all the elements that I mentioned. He was in constant touch with me throughout the designing phase and developed a design I couldn't deny! All my friends loved the tattoo. Kudos to Trippink's team for the awesome service. Happy to be inked. 🙂
Here are some of the frequently asked questions that you can check out. You can find answers to the most common questions related to tattoos and piercings.
Are tattoos safe and do they hurt?
Yes, tattoos are absolutely safe as long as you go to a reputable artist who is following all recommended safety precautions. As for the pain, it is best to compare it to a hot scratching sensation. Yes, it hurts a bit for the first few minutes after which your body gets used to it. Everyone has a different tolerance to pain and for most of us pain is not a regular experience in our daily lives, but the beauty of a well done tattoo and the pride associated with having a piece of artwork permanently on your body far outweighs the temporary burning sensation on your skin.
What safety precautions should I check for before getting a tattoo?
a. Always check for new sterile needles being removed from a sealed pack or an autoclave bag in front of you for each and every tattoo session. After completing a session, a professional will destroy and dispose off used needles in a sharps container.
b. Ointment, ink, water and other fluid items should be freshly poured into sterile containers or cups for your use only, and should not be returned to a universal container after it has been used for a client.
c. Make sure the artist is wearing new gloves all the way through a tattoo process.
d. Ask if the artist is vaccinated for Hepatitis B (as it is the most common infection which is spread through unsafe methods of tattooing). If they are not vaccinated, just be sure that they are following the other safety guidelines to prevent cross-contamination.
e. Ask about what training your artist has taken and completed. Always ask to see examples of the artist's finished work. Photos should be openly available for all visitors and clients to see.
How should I prepare myself before coming for a tattoo?
a. Please come prepared for your consultation with some reference pictures or your own drawings for the artist to have a clear idea about what you want.
b. Keep your skin nicely moisturized for at least one day before the tattoo.
c. When you come for the session, make sure that you EAT WELL before the tattoo starts as the sessions might go on for long hours and your body will need strength to endure the pain.
d. DO NOT DRINK alcohol and avoid consuming heavy foods like red meat, pulses etc. for at least one day before your tattoo.
e. Avoid caffeine and energy drinks on the day of your tattoo.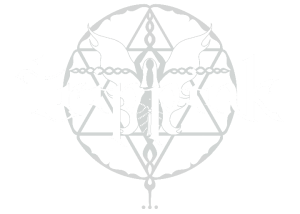 You can contact us anytime. Our best-in-class artists are available to help and guide you through the process.
monday - friday
10am > 10pm