Getting Inked For The First Time?
Getting Inked For The First Time?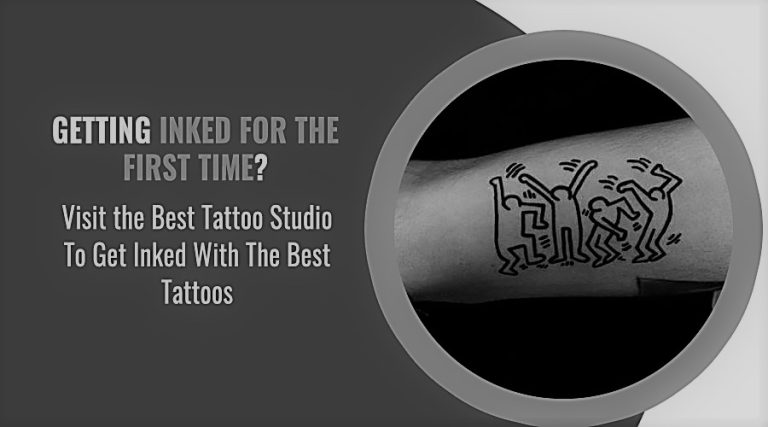 Tattoos are an extension of a person's personality. Tattoo art is about perfection. If you want to have your first tattoo ever, choose a safe and reputed tattoo studio in Bangalore. Only the best tattoo parlor in Bangalore ensures satisfaction, safety, as well as value for your money.
Look around and you would find countless budding tattoo artists in big cities. However, some may not even have the skill to create a flawless design. The top tattoo studios in Bangalore are houses of extremely talented tattoo artists and designers having the experience to enliven your dreams. With absolute precision and focus, an artist puts all effort to design a tattoo.
What Is The Best Tattoo To Get For The First Time?
Since this is the first tattoo, always choose a visible spot. For first-timers, some of the good spots include arm, foot, hand, and wrist.
First things first – selecting a talented tattoo designer and an amazing design. Choose from a plethora of designs available depending upon your taste and temperament. If you have an artistic taste, a symbolic design would be a great selection.
There's no dearth of tattoo designs and ideas. You can either decide yourself or take ideas from professional tattoo designers at the tattoo shop in Bangalore.
How To Choose A Tattoo Studio?
It's not rocket science. Finding the best tattoo studio in Bangalore requires some research before you can shortlist a couple of trusted and recommended places. Here's how you should go about it:
Know exactly what type of tattoo you want
Get some recommendations from family, friends, and acquaintances
Avoid those shoddy tattoo shop in Bangalore
Choose an experienced and expert tattoo artist
Ensure safety – new needles, gloves, sealed containers, sterilized machines, and sanitized interiors
Question everything that strikes – from where do the inks come, can they cause allergies, can they contaminate, etc.
Why Choose Trippink Tattoos?
Trippink is one of the top tattoo studious in Bangalore. It is a licensed tattoo studio that operates adhering to the standard government safety protocol. The centre has some of the best tattoo designers and artists, offering impeccable quality of service for a reasonable price. Consistent customer care and satisfaction are the top priority of one of the best tattoo parlour in Bangalore. The team maintains a customer-centric approach, offering guidance, support, and suggestions at every step.
Benefits of Choosing Trippink Tattoo Studio in Bangalore
Trippink is one of the most recognized tattoo studios in Bangalore. It is the finest tattoo parlor located in the heart of Bangalore. The studio is known for its excellent customer care, ambiance, and offering a rewarding experience.
Established in 2007, the tattoo studio has mastered the skills of tattooing to perfection. With several feathers in the cap, the tattoo studio owners are proud to have a classy and high-end tattoo studio. The team comprises leading artists having vast experience, which makes them extraordinarily distinct. Team members have worked under the supervision of leading artists in this field. They have learned intricate techniques to design the finest tattoos. Having dabbed different styles of tattoos, they understand what could be best for you. They are also open to new requirements from clients.
Trippink specializes in black, grey, as well as colored tattoos. Artists can come up with beautiful and alluring designs as per clients' choices.
For the best experience of tattoos in town, which is highly detailed and precise, Trippink is the best choice. Drop-in for unique, innovative, and stylish tattoo designs in Bangalore.