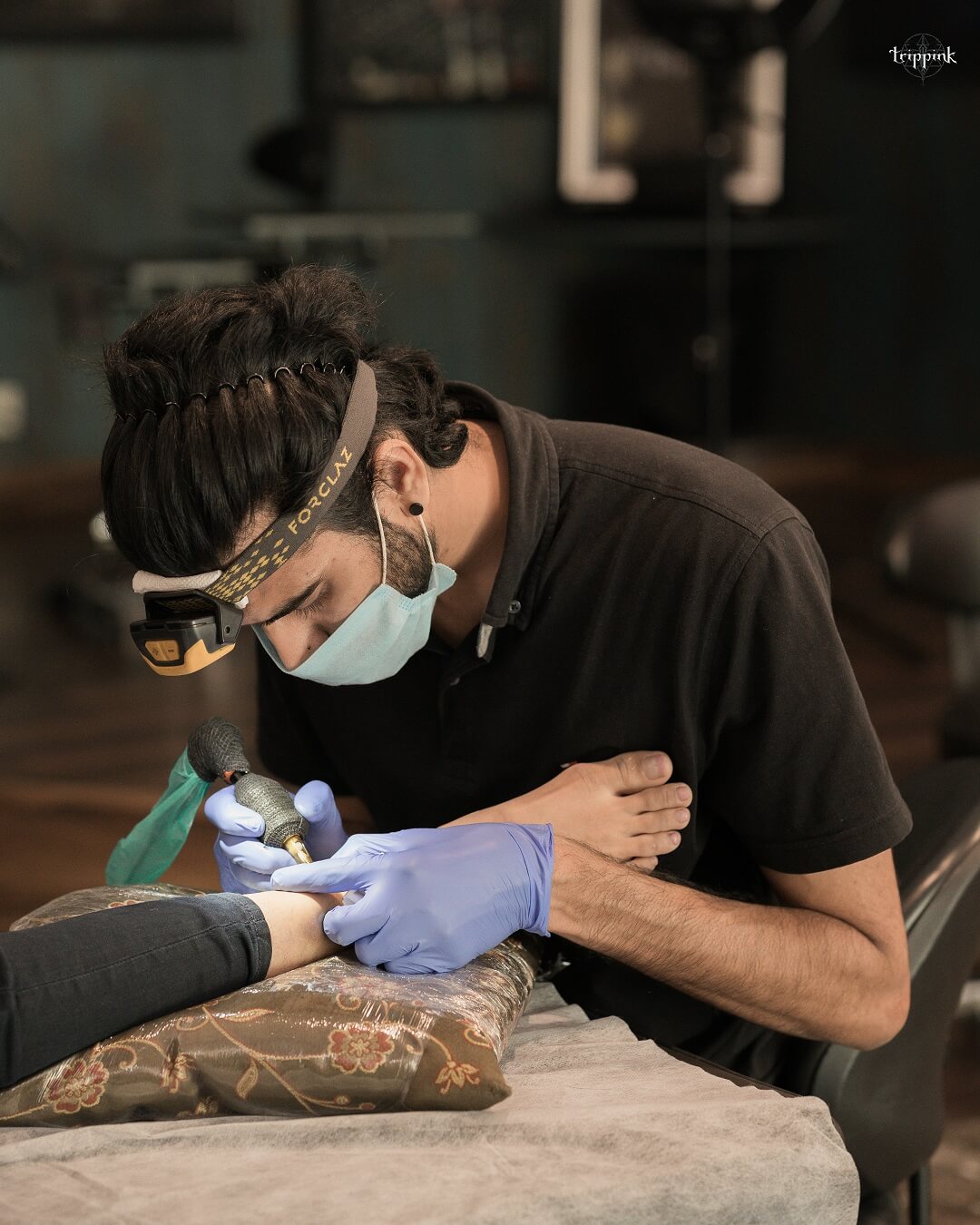 Senior Tattoo Artist: Geometric tattoo expert with a passion to travel, meet new people and be a part of their memory. Inspired by psybient music and tattoo artists like @okanuckun @dillonforte @tritoan . Specializes in Sacred Geometry, Minimal & Florals.
Ashwin Thekkayil
Senior Founder Artist: Believes in art as the expression of oneself in a space where time is not linear. Inspired by film noir, neo-classical & folk music, visual art and contemporary literature. Specializes in Hiji Biji paintings, a signature style discovered by him since 2010.
Ritopriyo Saha
Senior Tattoo Artist: Loves to socialize with a compulsion to create with freedom, motivating others in the process. Inspired by tattoo artists like Nikko Hurtado & Steve Butcher. Specializes in Colour Realism, Oriental B/G & Neo Traditional.
Godwyn Moses
Intermediate Tattoo Artist: Learning something new everyday from this quiz called life. Experiencing cultural differences from people around. Inspired by tattoo artists like Mistertroshin, Oscarakermo, Eric Jason D'souza. Specializes in Conceptual B/G & Abstract Realism.
Albin K J
Intermediate Tattoo Artist: Loves meeting new people and leaving a permanent mark on them in traditional tattoo styles. Inspired by tattoo artists like Aston Reynolds & Daniel Silva. Specializes in Geometric, Minimal & Black work.
Rithik Vasan